Persei vivarium's action plan to return to normal activity after COVID-19
by Cristina Tocino, July 15, 2020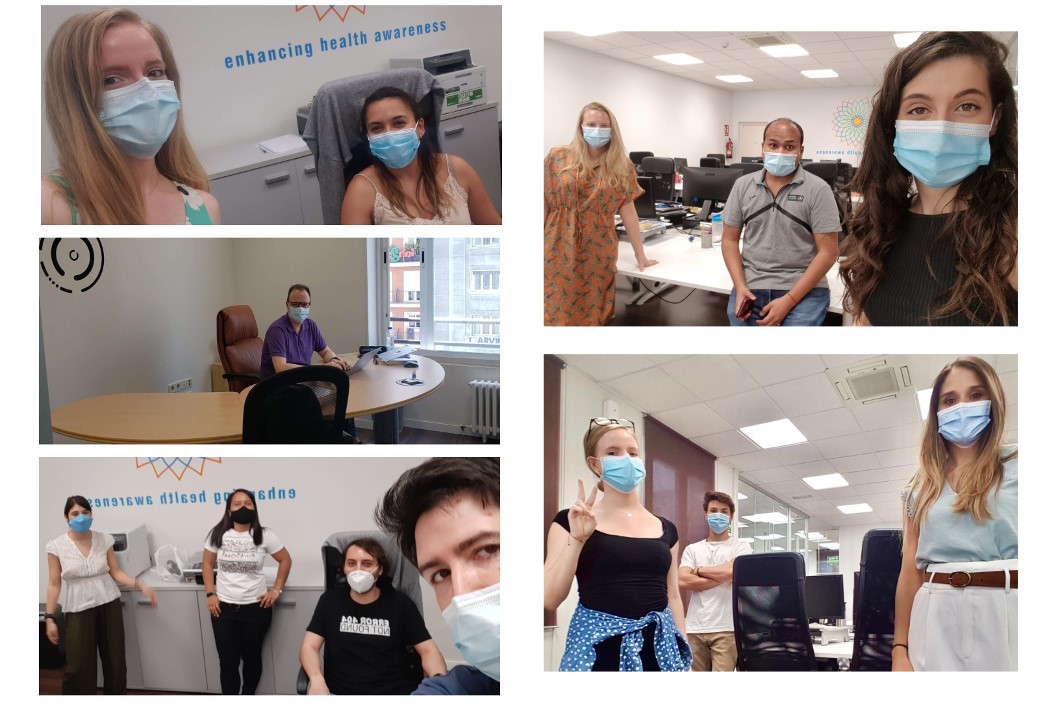 From the beginning of the COVID-19 pandemic in our country, Persei vivarium decided to take a series of measures that, on the one hand, followed the recommendations and requirements established by healthcare authorities to reduce the transmission of the disease, and on the other hand allowed us to maintain our normal rhythm of activity, assuring the health of the entire team.
In the four months that have gone by since the beginning of our confinement, during which the entire company has been teleworking from home, we have maintained our primary objective: to prioritize the health and safety of all of our professionals.
Because of that, during the "return to normalcy" that we are living through now, we want to implement an action plan that will allow us, as much as possible, to slowly return to normal activities in a safe way, counting on the training and help of our occupational risk prevention company.
First, with the intention of recovering normalcy little by little, after July 9th all the team members will begin coming into the office one day a week, in small groups. To carry out this process in the best way possible, we will have previously prepared the office with special cleanings of the air conditioning and ventilation system, as well as disinfection of the workspaces. We have also purchased various supplies that will be made available for all team members for their use during their daily activities.
In addition, and to ensure that the company has all the information necessary to navigate through this time, we are sharing a series of recommendations along with hygienic and technical measures for the safe use of workspaces and common areas. This action plan is intended to become a reference that enables us to continue carrying out our activities in an appropriate and safe way.
By taking these measures for the "return to normalcy" at Persei vivarium, we want to continue contributing to the reduction of possible COVID-19 infections in this new stage that we are beginning. Our activity has not been affected, and will not be affected, by these changes, so we are committed to continue working in the most appropriate way possible, putting our efforts at the service of the healthcare professionals even more than ever, and always insuring the health and safety of all of our team.

Cristina Tocino
Human Resources