Interview with our Chief Business Development Officer, Elli Ghozzati
by Elli Ghozzati, February 8, 2023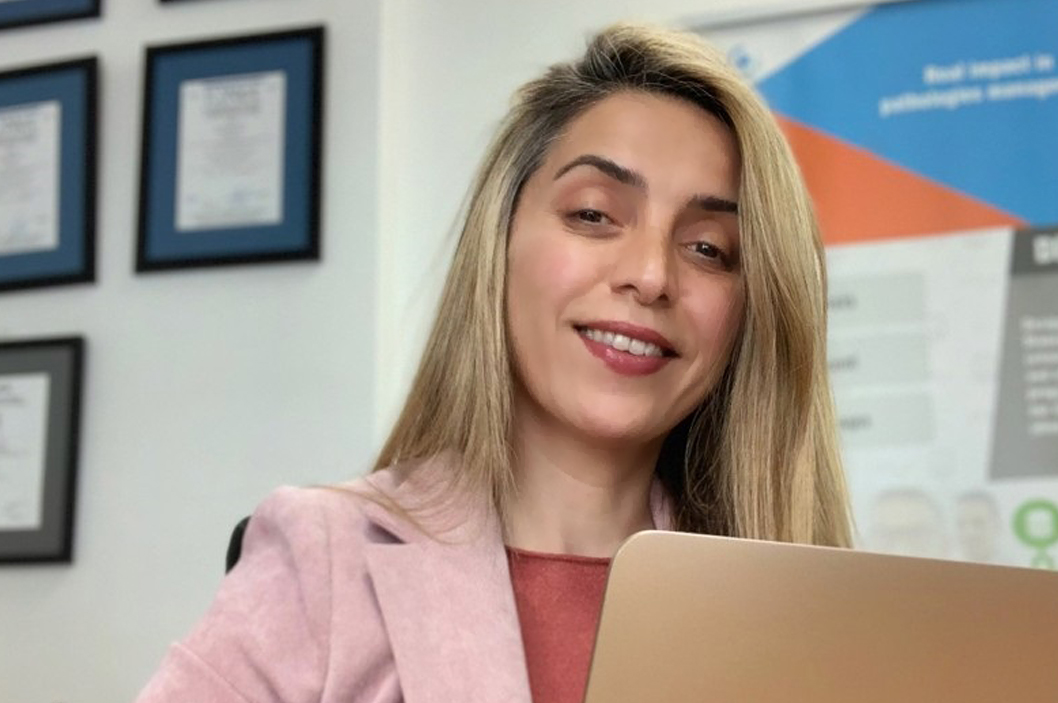 Elli Ghozzati is the current Chief Business Development Officer at Persei vivarium, a Digital Health company specialized in clinical data management for better healthcare outcomes.
In a few words, what is Persei vivarium?
As a Digital Health company, Persei vivarium has been engaged in optimizing and improving disease management, offering different robust technology platforms that help to improve patients' health worldwide. With our digital solutions we want to maximize our social impact and create lasting changes. Therefore, we are a certified B Corporation.
Why is the use of data so important in the healthcare environment?
Proper patient data collection has several benefits for different stakeholders such as companies, physicians, and patients.
Patients get more efficient, quicker, and more personalized care when physicians have access to their up-to-date health data. Besides, patients gain insight into how their health is progressing over time. When they are empowered, they can adapt their lifestyle more easily, which drives better quality of life and health outcomes.
On the other hand, physicians and hospitals can use the data to improve patient care, offer better care pathways, make better decisions, and participate in more clinical research, etc. The data allow them to have a systematic approach to improve patient health outcomes and to continuously develop and implement enhancements to the processes.
I would say the main benefits for companies are increasing the effectiveness of treatments and improving the quality and safety of their products. Also, health data speed up the development of new therapies and treatments, which especially benefits the patients.
What business opportunities does the Digital Health sector offer?
With the pandemic, patients started to intensify self-care practices and their relationship with their doctors with the help of digital tools. Digital technology helped to generate better clinical outcomes and quality of life and is here to stay.
One of the main opportunities that everyone knows about is the "patient engagement solutions" which is expected to reach $70.3 billion by 2030. To clarify, patient engagement solutions are any type of digital tools that strengthens the healthcare professional-patient relationship by making communication, task completion, real-time data collection, and patient education easier.
Another area of opportunity in the Digital Health market is "Artificial Intelligence" (AI). It can, for example, help to improve treatments with data-driven decision making and make workflow simpler in hospitals.
Robotics are another area of opportunity. Robots can assist with simpler or more complex tasks in hospitals and clinics, such as surgical procedures.
Not to forget, wearable technologies will be another principal trend in healthcare, offering opportunities and benefits to companies and users. Their continuous monitoring of the user's health state makes personalized patient and data driven decisions possible.
Finally, telemedicine, which played an important role during the pandemic, is generating new opportunities in the digital market. 
Has there been increased interest in investing in Digital Health recently?
Digital Health has become an essential tool that is revolutionizing the healthcare system by leveraging technology to optimize everything from patient care to therapy development. Investment in this area has grown exponentially over the past decade, providing huge opportunities for investors. With the current economic uncertainty, investors are looking for safe and reliable investments.
Digital Health is one of the few industries that is still expected to grow despite the market downturn, with a projected $15 billion to $25 billion investment by 2023. So, investing in Digital Health ensures that the investors can take  advantage of this opportunity and make a profitable return on their investment. The future of Digital Health is promising, since it's expected to hit $780 billion by 2030, with an annual growth rate of almost 16.1%.
How has the pandemic affected Persei vivarium's innovation strategy?
With the disruption of traditional care caused by COVID-19, lots of patients could find assistance via new online services and teleconsultation. Thanks to monitoring platforms and telehealth, it was possible to protect patients, clinicians, and the community from exposure.
Persei vivarium was able to respond to the market demand in a few days through our remote patient monitoring app, Caaring®, providing different hospitals with a secure platform for better control of patients and their symptoms. I think generally since the pandemic we at Persei are more aware of the importance of technology tools, especially for patients to monitor their symptoms and track different health data in real time. We specifically have invested lots of effort in improving those tools for patients for better disease management by healthcare professionals and patient health outcomes.
How have you adapted to these new needs?
We have equipped our patient platforms with complementary functions such as new algorithms, which help physicians make better diagnoses. New panels were developed for a more sophisticated and efficient view for healthcare professionals. Additionally, we have integrated different features such as videocalls into our patient app Caaring®.
What trends do you think have come to stay?
Many patients infected with COVID-19 were monitored at home to free up space in hospitals. The approach of "remote health monitoring" can be successfully applied to patients with chronic diseases.
Also, "patient-generated health data" sent through mobile apps, wearable devices and sensors have been used by healthcare professionals for the prevention, diagnosis, and treatment of diseases.
The "telemedicine" widely used during the pandemic is here to stay. The expansion of telemedicine will continue in a more sustainable and slower form.
Before the pandemic started, "Artificial Intelligence" (AI) solutions were being used. AI helps with advanced data analytics to support scientific research, personalized medicine, early diagnosis, and more effective treatments.
Eventually, with COVID hitting, the stigma around being able to treat people digitally has almost been completely removed. Improvement of self-care with isolated patients using "Digital Therapeutics" (DTx) was used more than ever. Since then, DTx has become one of the promising digital health products.
Of the trends that you mention, which one do you think has the most potential for growth over the next few years?
Digital Therapeutics (DTx) has been receiving a lot of attention for some time now. During the last few years, we have seen multiple partnerships between pharmaceutical companies and start-ups and interesting M&A transactions which are pointing out to a more mature market. DTx are increasingly being recognized and adapted into national frameworks worldwide and can be reimbursed currently in Germany, France, UK, and Belgium.  Many other countries are currently working on or planning to implement a similar model for DTx reimbursement.
It should be mentioned, the forecast for DTx is estimated at $56 billion by 2025 globally.
What are DTx?  What can they offer?
Digital therapeutics (DTx) are softwares that replace or complement the existing treatments of diseases by delivering evidence-based therapeutic interventions and behavioral therapies. However, these benefits must be proved by clinical evidence.
According to the Digital Therapeutics Alliance, DTx are divided into three main product categories: products to treat a disease, manage a condition, or improve a health function. Generally, the benefits of the DTx are a more accurate treatment for patients, an overall improvement of disease through prevention and early intervention, reduced hospital visits, increased quality of life, higher treatment adherence, and better value-based healthcare models.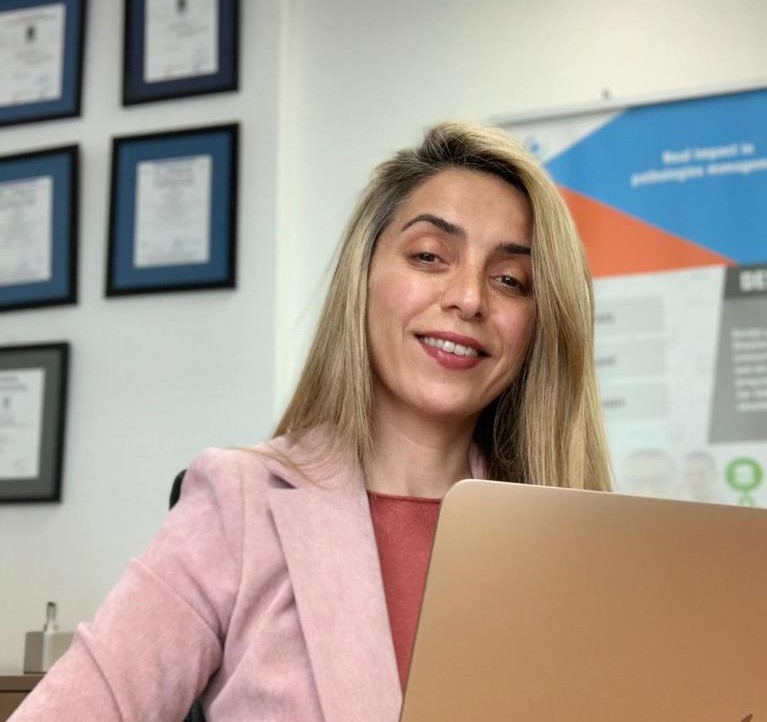 Elli Ghozzati
Chief Business Development Officer