Persei vivarium joins the World Cancer Day: Making and impact together
by Rosa Siles | Feb 04, 2019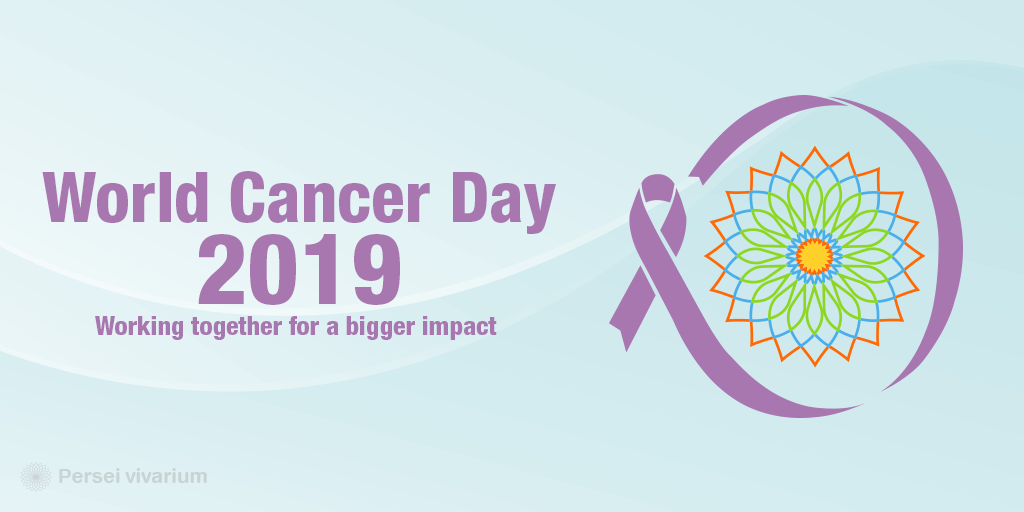 Persei vivarium joins the World Cancer Day, an initiative of the Union for International Cancer Control, the largest and oldest international cancer organisation committed to taking the lead in uniting the cancer community to reduce the global cancer burden, promote greater equity, and integrate cancer control into the world health and development agenda.
Each year on 4 February, World Cancer Day empowers businesses, communities and individuals across the world to show support, raise our collective voice, take personal action and press our governments to do more.
This World Cancer Day we're asking for your personal commitment to take positive action against cancer. We believe that we can achieve the global target of a 25% reduction in premature deaths from cancer and noncommunicable diseases if we act today.
Whoever you are – a cancer survivor, co-worker, a carer, a friend, a leader, healthcare worker, teacher or student – you have the power to take action. Together, individuals  create change. Every individual action has the potential to make a difference for ourselves, the people we love and the world. It's time to make a personal commitment.
Cancer is the second leading cause of death worldwide.
Together, we will change that.
More info: https://www.worldcancerday.org/