The Digital Health Startup Experience
by Carlos Giner, August 14, 2019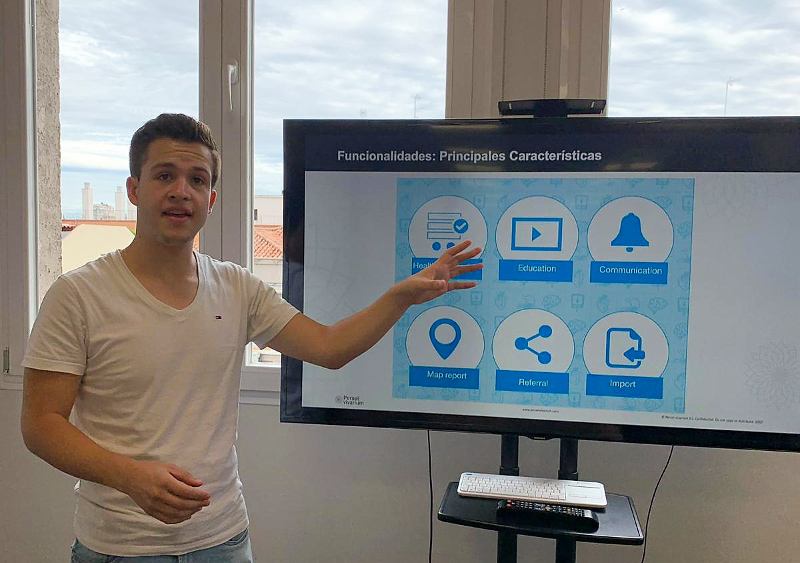 Throughout my entire life I have had a curiosity about new and unknown things. That is what led me to leaving Mexico for a business school in Germany a few years ago, and is now what has led me to Spain, to an internship at Persei vivarium. Here I have gotten to know a new world which I knew very little about a couple of months ago: the world of Digital Health.
The Digital Health market has been experiencing unprecedented growth. Just by looking at the investment volume of the past few years, we will notice that Digital Health startups have gone from attracting $5.5 billion in 2016 to a total funding volume of more than $8 billion in 2018. This represents more than an 80% growth rate in two years' time. This impressive market development is one of the reasons why I was so interested in an internship at Persei vivarium. I saw the opportunity of working at a tech company while being part of a highly revolutionized sector.
At the beginning of my experience, I encountered an environment with a lot of sector-specific knowledge that I did not have and that, logically, was a key to getting work done on my team. Luckily, my coworkers understood this, and gave me the opportunity to learn by doing. Today, I am still very much a rookie in this aspect, but I am getting to know this Digital Health world a bit more every day.
It is when you become part of the team that you realize how things actually work in a startup, and why these types of companies are perceived as different from other companies. For instance, the "agile methodology" was something that I had heard of before, but I really got to understand its real advantages, differences, and also its complexity by working at Persei vivarium. This kind of working method is necessary to maintain some working strategy at a company with such a dynamic environment as a startup has, and even more so if it is part of such a revolutionized sector as Digital Health. The correct implementation of these kinds of methods (which are complex enough) can be the secret to a highly effective team. In our team, we constantly work based on this approach, which needs to be periodically reviewed and improved. In my opinion, this is one of the most important characteristics of today's fast-paced business environment, and one of the key things that I have learned and would like to retain.
In addition, the company's diversity is another thing that I've learned to appreciate here. Not only in nationality and culture, but also the different areas of expertise that everyone has. Here you can get to work with everyone, from business people to engineers and doctors, and it is fascinating to see how the same team makes use of each and every one of them in order to achieve the same goal. In the end, innovation and development require multidisciplinary teams that know how to work together, and a Digital Health startup is the perfect example of it.
In summary, my experience at Persei vivarium has required me to gain knowledge in previously unknown areas, as well as to deepen it in the areas I was already familiar with. As a student, it is a challenge to make the shift between the knowledge acquired during my studies, and actually getting my hands dirty in the real business environment, especially when it comes to niche markets like this one. As a business-minded person, I think it is important to look at how the market is developing, in order to stay up-to-date and acquire the necessary skills in today's business world. At Persei vivarium, I am gaining knowledge and experience at a company that is taking part in the digitalization era, in one of the most promising sectors of digitalization. This enables me to broaden my perspective on the business models of the future, as well as to learn how these businesses are run.
Taking all this into consideration, I hope I can continue to take advantage of my experience here, as a great opportunity in my career, while learning along the way and contributing to the team.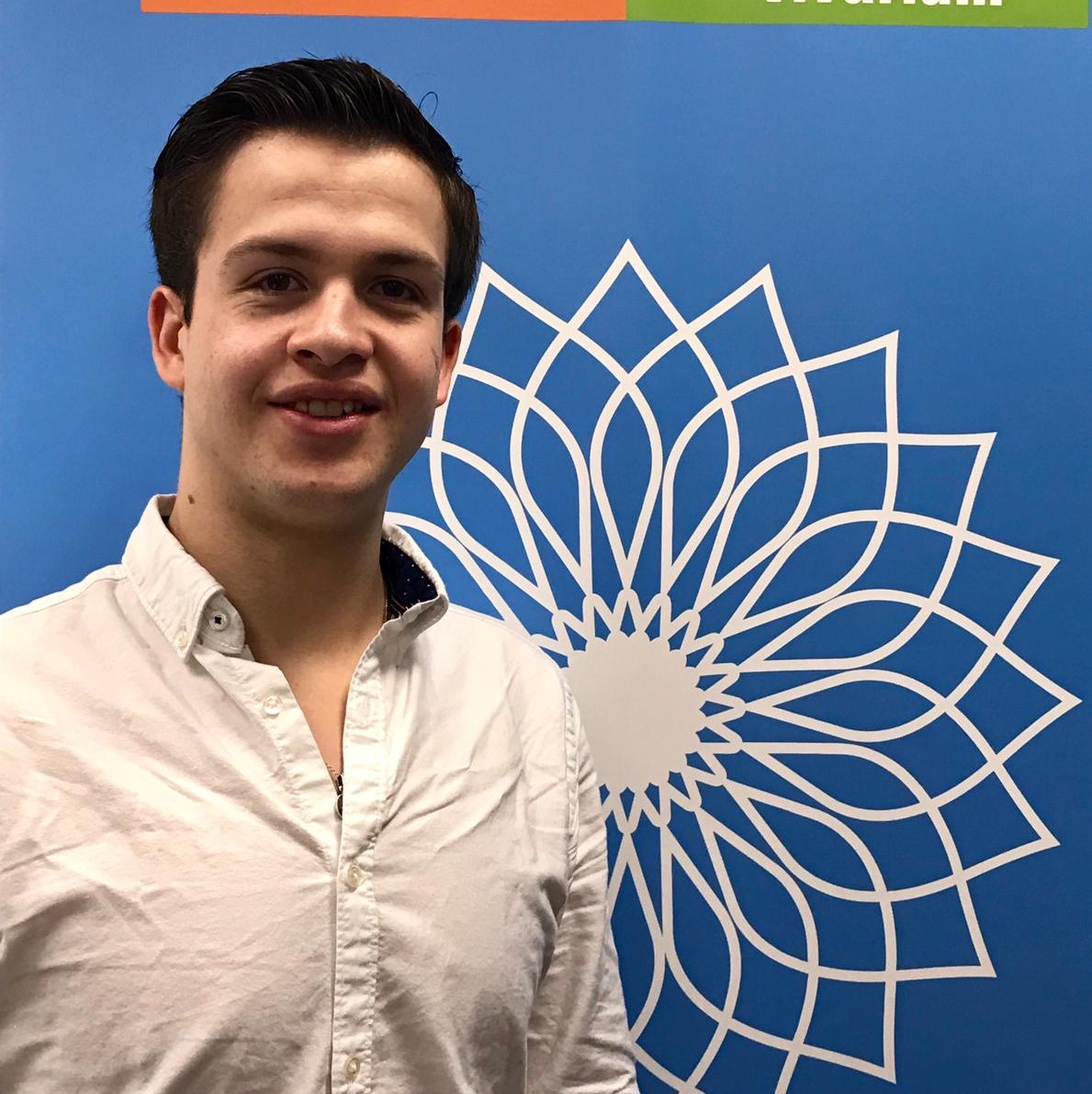 Carlos Giner
Business Development